Posted on Saturday, November 23, 2019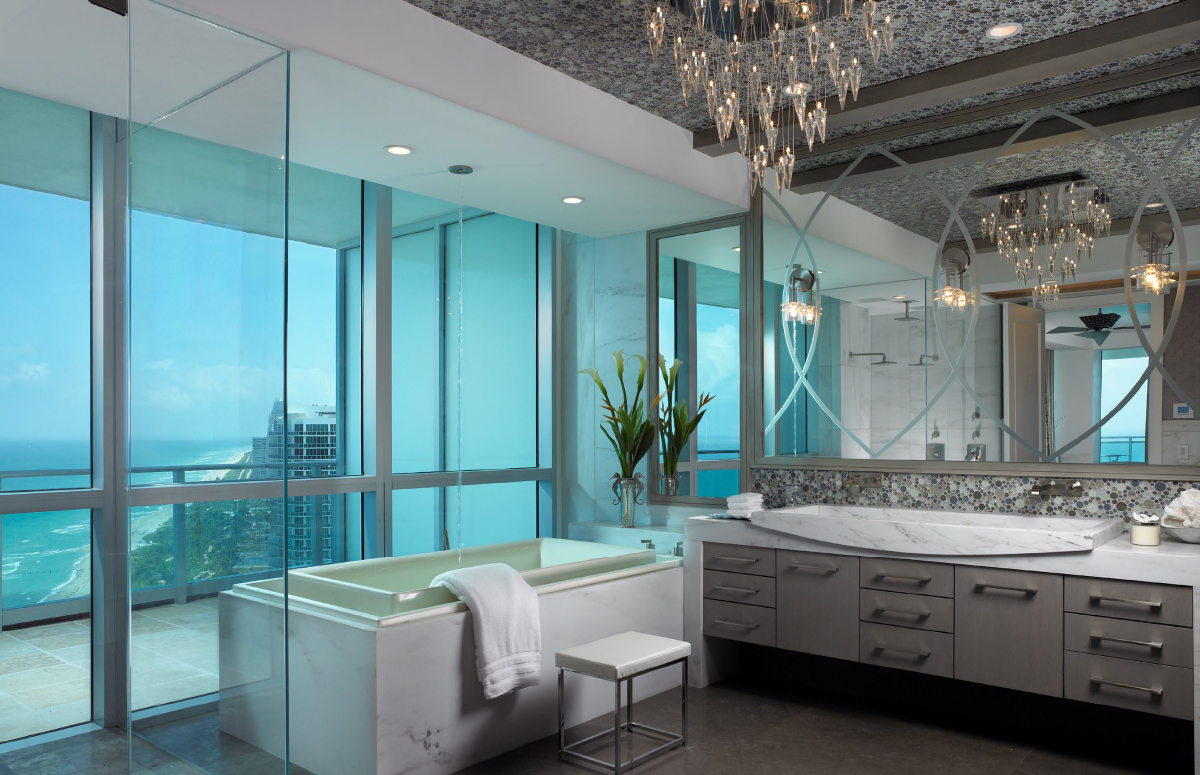 Nirvana comes in many forms, but for the owners of this Bal Harbour condo, it starts in the master bathroom.
Once enclosed in opaque glass that obscured a million-dollar view, it was completely transformed when vision glass took its place to open the space to light and the horizon. An exquisite, oversized sink replaced the traditional two-person, two-sink arrangement, while champagne bubble-inspired ceiling and backsplash tiles set the tone.
But the real moment of Zen? As the waves crash below, the tub fills from above.