Posted on Friday, November 22, 2019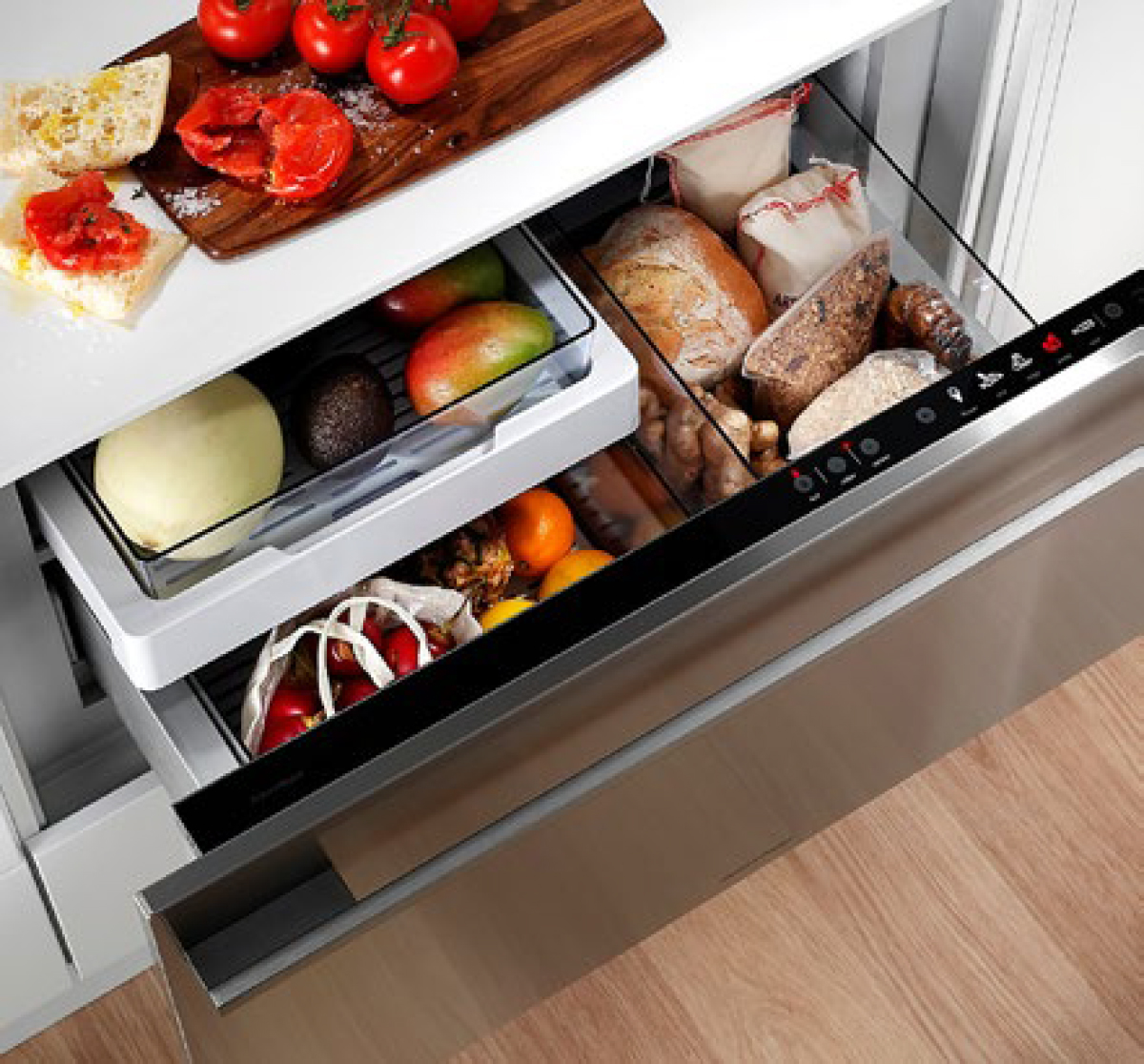 Find these Hot List Features at the K2 Kitchens Showroom.
1. Mosaica by K2 is a custom, yet surprisingly affordable, glass and stone tile experience. Multi-colored backsplashes with interesting shapes and sparkle take kitchen design from "ho-hum" to "oh-wow!"
2. With five temperature settings, the Fisher & Paykel CoolDrawer™ is the perfect combination of intellegence and convenience. One appliance morphs from wine cooler to freezer with a simple touch.
3. An unbelievably versatile cook center, the Miele steam oven is also a convection oven. Healthier, cleaner, faster cooking in a large cavity oven. It's the future. On display at K2 Kitchens.
4. With a worldwide presence, K2 Design offers exciting wall coverings sourced around the globe. Hot for 2017 are these two exciting patterns from South African design houses.
5. Consistent back-lighting is no longer a designer's challenge. EOS panels provide even back-lighting to illuminate your most precious stone or glass. Gone are the LED strip "dots" and "lines". Perfectly even lighting is available at K2.
6. Bonafide bling for your home. Waterstone faucets act as pieces of jewelry in the kitchen.